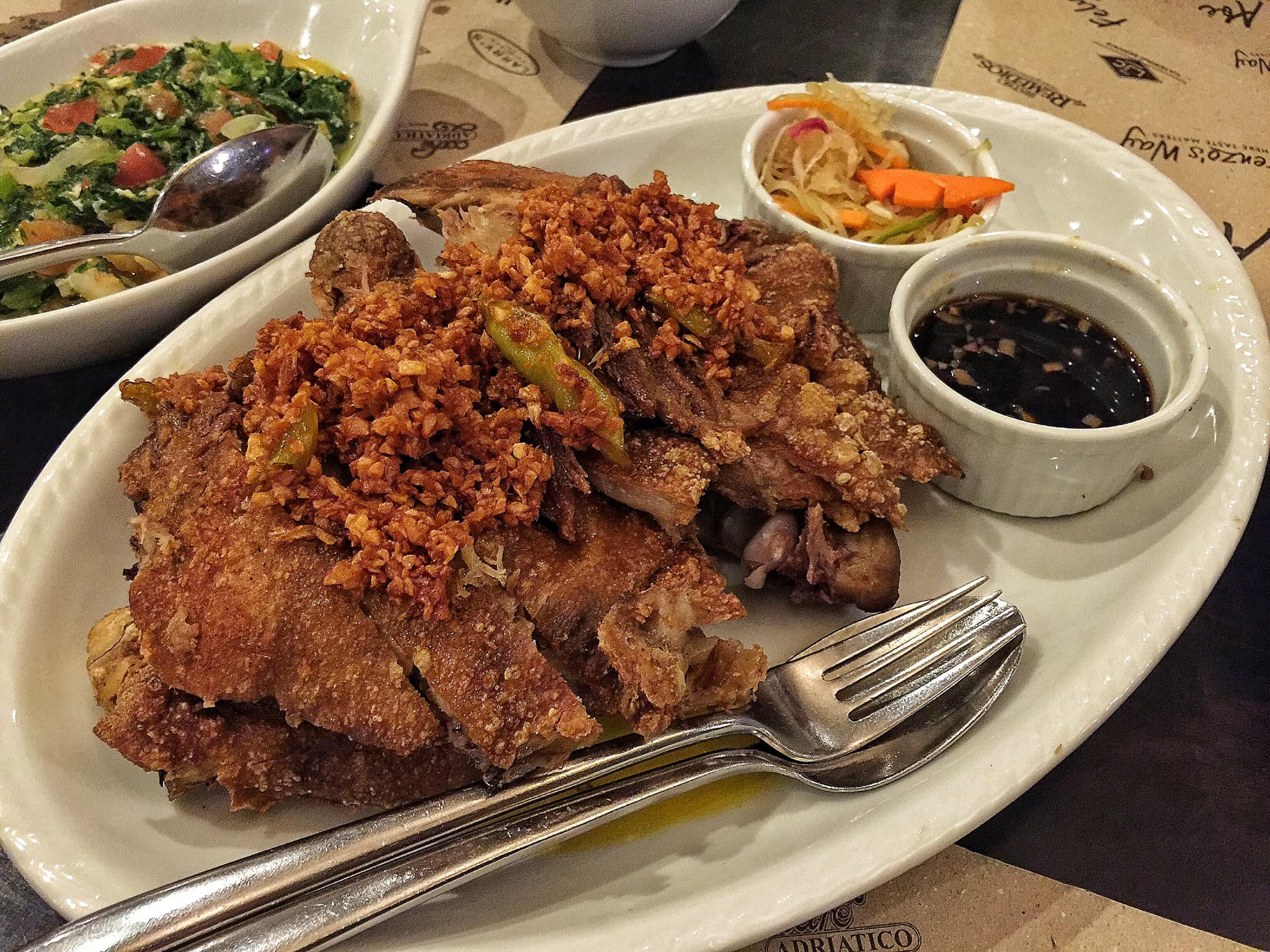 Casual Restaurants in Makati Philippines
Whether you are a tourist or a local, eating out does not always have to be for special occasions. Here are 5 of the best casual restaurants in Makati:
Fely J's Kitchen
You are in the Philippines, so you have to try the local cuisine. Admittedly, not every restaurant in town is good. For a quality, yet casual meal, head to Fely J's Kitchen in Greenbelt Mall. Specialties include the Crispy Patang Bawang fried pork knuckles and the Gising Gising vegetables.
2/F Greenbelt 5
Greenbelt Drive, Makati
+63-2-728-8858
Daily, 11am to 11pm
People's Palace
If you want the best in town, though not Filipino, reserve a table at People's Palace. It's always crowded for a good reason – the modern Thai dishes and high quality are consistent. Specialties include almost everything in the menu, such as the Vietnamese fried spring rolls, betel leaves with sweet pork, Thai prawn cakes, kaffir-lime marinated shrimps, pomelo salad, curries, whole fried snapper, phad thai, kao soi gai, and on and on.
G/F Greenbelt 3
Esperanza Street, Makati
+63-2-729-2888
Monday to Thursday, 11am to 2:30pm and 5pm to 11pm
Friday, 11am to 2:30pm and 5pm to 12am
Saturday, 11am to 12am
Sunday, 11am to 11pm
Mendokoro Ramenba
Regardless of the heat, Southeast Asians love their hot noodle soup to perspire and cool off. One of the best bowls of ramen in the city is located in a small, open-kitchen restaurant in Salcedo Village. Specialties include the tonkotsu ramen and gyoza.
G/F V Corporate Center
Soliman Street, Salcedo Viillage, Makati
+63-2-478-9625
Daily, 11am to 12am
Kazunori
Sometimes you want to pay a little more for quality sushi. Head to the Mazda dealership to admire the cars while indulging in high-quality sushi and sashimi. Specialties include the chirashi bowls, toro, uni, and all your favorite sushis.
G/F Mazda Dealership
2301 Chino Roces Avenue Extension, Makati
+63-2-989-3152
Daily, 11am to 11pm
Tim Ho Wan
Whether you tasted and experienced the original locations in Hong Kong, Tim Ho Wan restaurants in Manila are actually better than Hong Kong because the service is friendly and the food is just as good, if not better. Specialties include the famous bbq pork pineapple bun and the congee.
G/F Glorietta 3
Makati
+63-2-729-9367
Monday to Thursday, 11am to 10pm
Friday, 11am to 11pm
Saturday, 10am to 11pm
Sunday, 10am to 10pm
---
Sign up for my newsletter on the sidebar for blog updates and my travel insider tips!