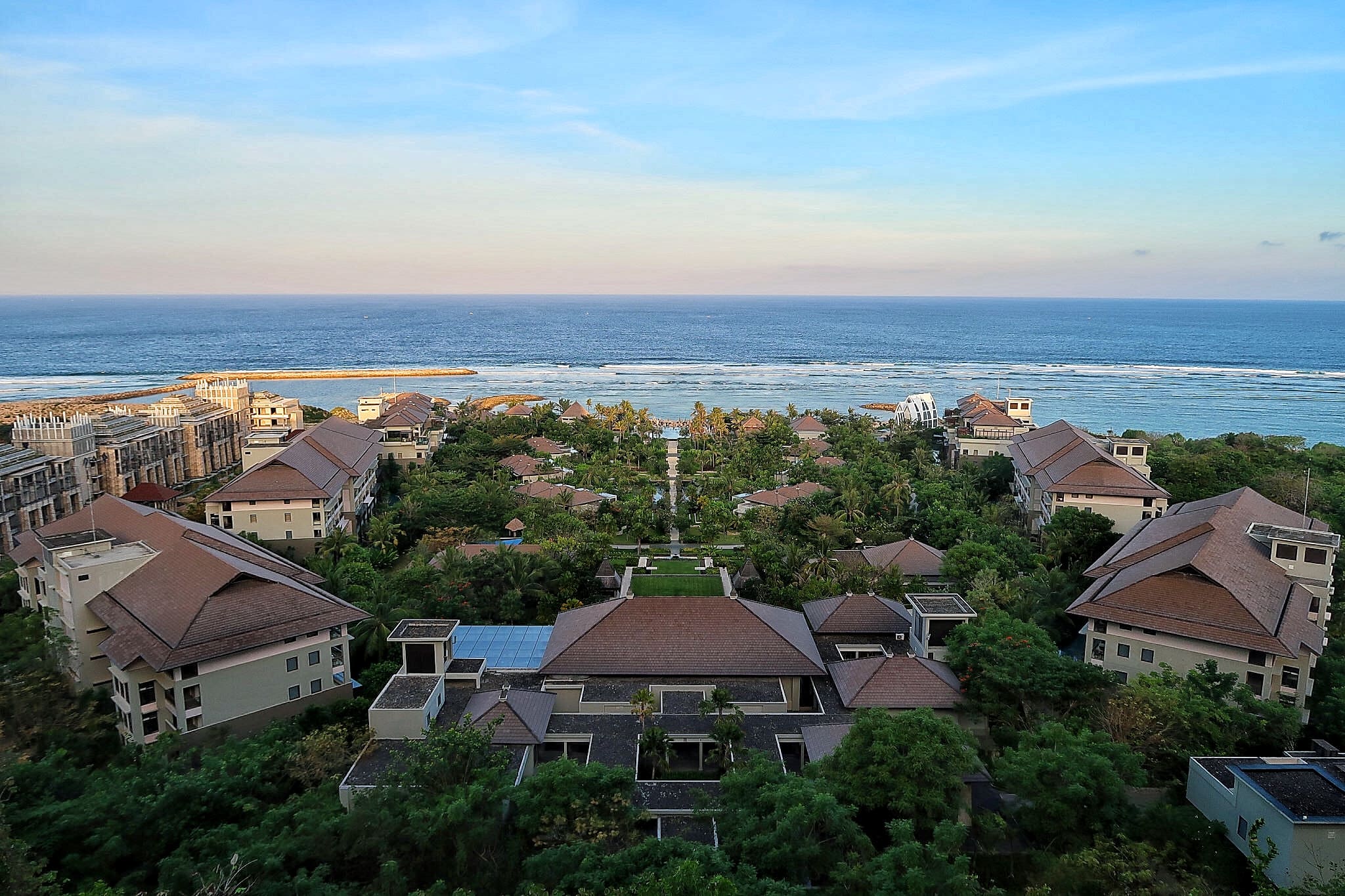 Reasons why you should choose to stay in Nusa Dua
Travelers to Bali may be overwhelmed and confused where to stay in Bali. Choose the area that best suits your travel preference. If you are a luxury traveler who wants to relax on a beachfront property, consider staying in Nusa Dua in southern Bali.
Reason 1: Get away from the crowds
If you are looking for a vacation to get away from everything, Nusa Dua is your destination. The exclusive beach front is just a short drive from the airport, Uluwatu, Jimbaran Bay, and Seminyak (all roughly 30 to 45 minutes depending on traffic). Nusa Dua sits far enough from the crowds, but close enough to go out for the day or for dinner.
Reason 2: Beach front luxury resorts
Nusa Dua houses some of the island's best high-end luxury resorts and hotels if you want the comfort of staying at a brand name establishment, from Mulia to the Ritz Carlton and more. Plus, each resort offers exclusive beach front property to enjoy a walk on the beach every day and to fall asleep to the sound of the waves.
Reason 3: Camel rides on the beach
Need a stand out factor? You can even ride camels on the beach in Nusa Dua. The camels are commissioned by the Hilton hotel. If you are not staying at the Hilton, you can arrange with your hotel's concierge to book a ride. Camel rides are popular, so schedule it as soon as you book your hotel stay to guarantee this one-of-a-kind ride in Bali.
---
Sign up for my newsletter on the sidebar for blog updates and my travel insider tips!