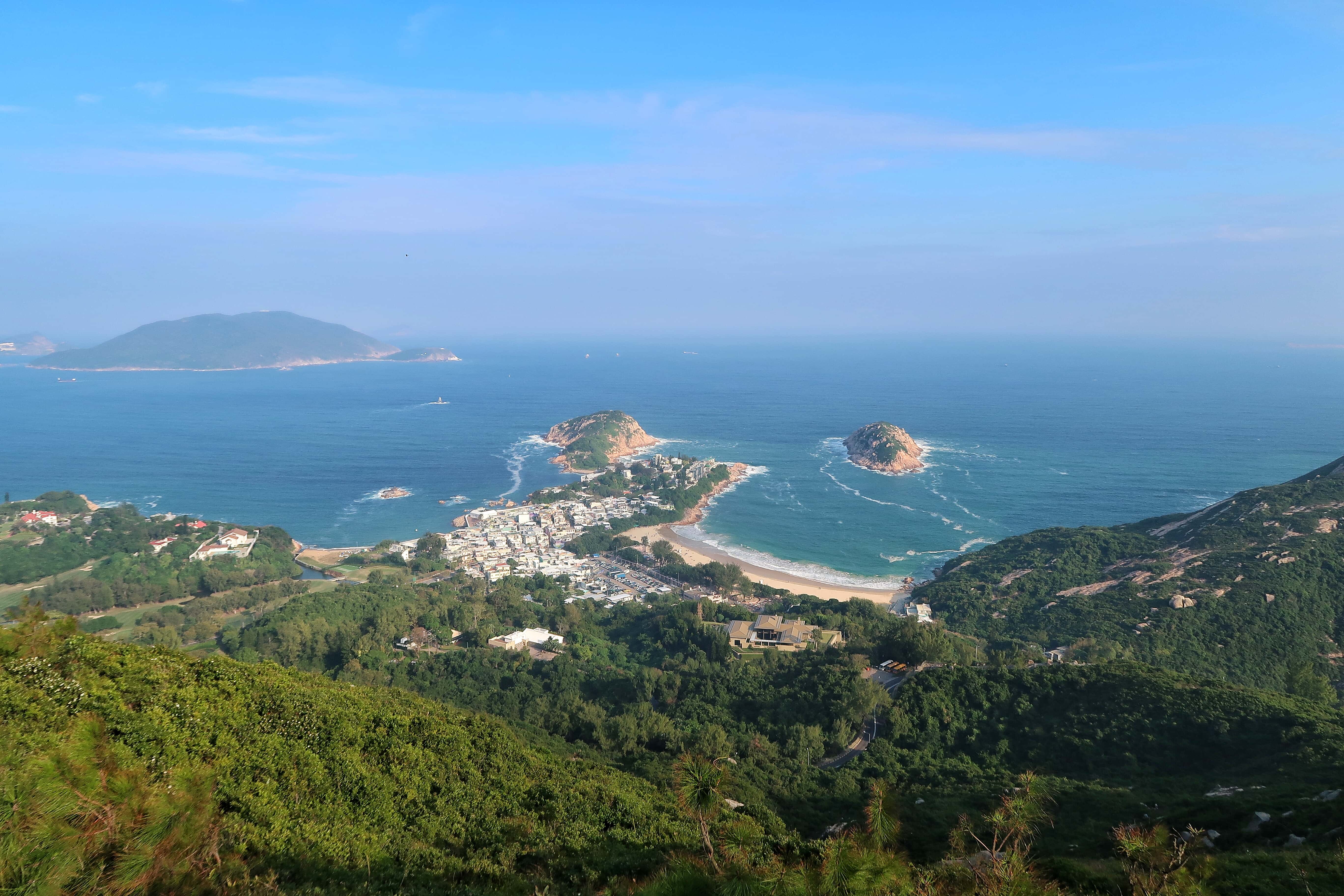 Culture, Shopping, Nature, and More in Hong Kong Island
Hong Kong is a destination for eating. Between bites and meals, here are 10 things to do when visiting Hong Kong Island:
1. The Peak
The best way to start your trip to Hong Kong is from the best views of the city and beyond. Whether you hike or take the tram, the trek up to Victoria Peak for the panoramic views during the day and night are worth the lines, crowds, and sweat.
2. Architecture: Modern Skyscrapers next to Historical Buildings
The timeless architecture of Hong Kong must not be overlooked. There are the jaw-dropping skyscrapers with amazing designs and also the decades-old historical buildings contrasting the new.
3. High-End Shopping at IFC and The Landmark
You can't go to Hong Kong and not shop. Even just window shopping. Central has some of the finest brands around the world in the IFC and The Landmark malls. While these may be brands you see in other countries, the stores feature designs and prices that you may not find elsewhere.
4. Graham Street Market
If you enjoy Asian food markets, walk through Graham Street Market where you will find locals and tourists buying produce, meats, seafood, dried goods, and souvenirs. Be sure to wear walking shoes that may get a bit dirty from the wet market surfaces.
5. Mid-Levels Escalators
If you walk in Hong Kong Island, prepare for inclined streets and lots of steps. If you want to bypass that, you can take the Central Mid-Levels Escalator in SoHo. This is a time saver and sweat saver. Remember, in Hong Kong on escalators, stand on the right and walk on the left.
6. Hong Kong Park
Hong Kong Park in Central is an oasis in the middle of the busy concrete jungle. You can go bird-watching to see more than 80 species of birds, admire ponds and waterfalls, and simply take a break from city life.
7. Hong Kong Zoological & Botanical Gardens
If you really enjoy parks and animals, head to Hong Kong Zoological and Botanical Gardens which is the oldest park in Hong Kong located in Central. The gardens feature birds, orangutans, tortoises and more.
8. Ocean Park
Whether you are an adult or child, Ocean Park is fun for all ages who love amusement parks and animals. The best part about Ocean Park is how they highlight Hong Kong history and culture in the midst of rollercoasters, pandas, and aquariums.
9. Dragon's Back Trail to Shek O Beach
Hong Kong is not just about city skyscrapers, but also enjoying the best of the island's nature. Dragon's Back Trail is easily accessible with easy-to-walk trails for beginners and families. If you have the time, you can end your hike down at Shek O to cool off at the beach.
10. Repulse Bay Beach
If you want more time away from the city, head across the island to Repulse Bay for a resort-like day at the beach. Repulse Bay is known as the home of the affluent residents with country clubs nearby. Tourists can still enjoy the beach and restaurants lining the shoes.
---
Sign up for my newsletter on the sidebar for blog updates and my travel insider tips!